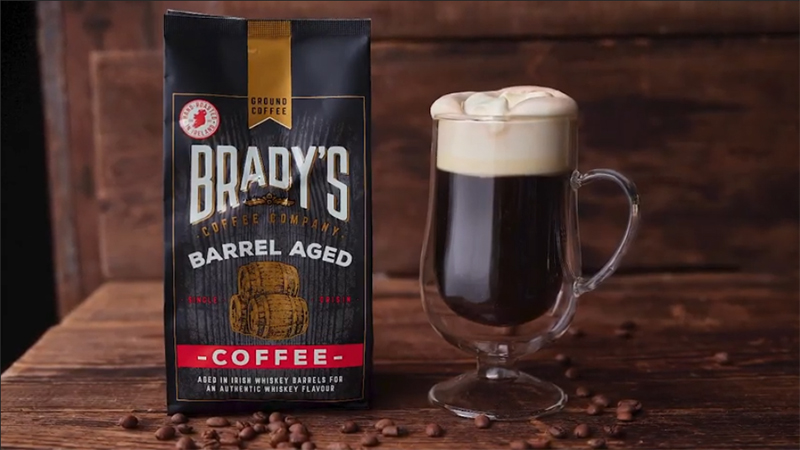 We have and it is truly something unique, it is delicious by itself but really comes to life as a Virgin Irish Coffee
Brady's have spent years trying to perfect the very best Virgin Irish Coffee, we think they have managed it!
Brady's take unroasted green coffee, age it in used Irish Whiskey barrels for up to 6 months (the barrels are rolled by hand every couple of days to ensure the beans are in contact with the charred oak), then their Head Roaster, Adam, roasts the aged coffee to produce an incredibly smooth coffee with a sweet whiskey finish.
All alcohol is removed during the roasting process, but not the complex whiskey and coffee flavours. This makes an amazing virgin Irish coffee, or the perfect base for a real one!
Brady's Coffee Company is the only company that produces Irish Whiskey barrel-aged coffee at commercial level worldwide.
Irish whiskey barrels never tend to leave Ireland; therefore, Brady's barrel-aged coffee is truly a unique product.
It's a coffee that needs to be treated gently, we tend to make a lighter brew when using barrel aged coffee, it allows all the flavours to come through. In a French press 30g of freshly ground coffee to 500-600ml of water gives a lovely smooth coffee. If you are making an Irish coffee, reduce the water to 400-500ml to give a slightly more intense flavour.
Try it at home or it makes an ideal gift for any coffee lover.