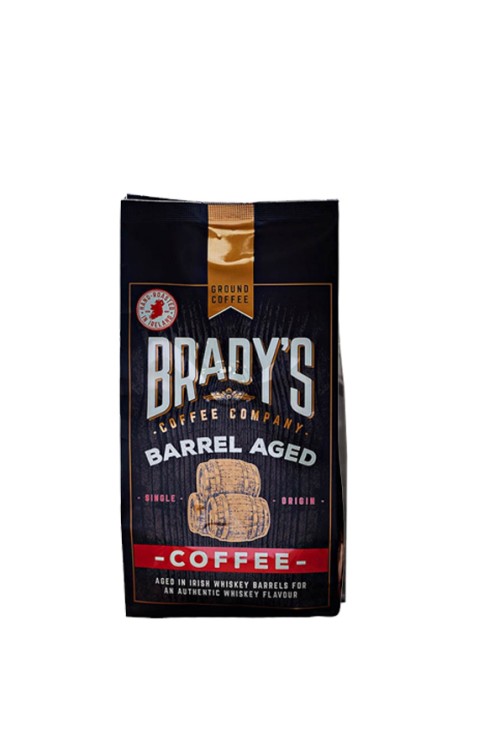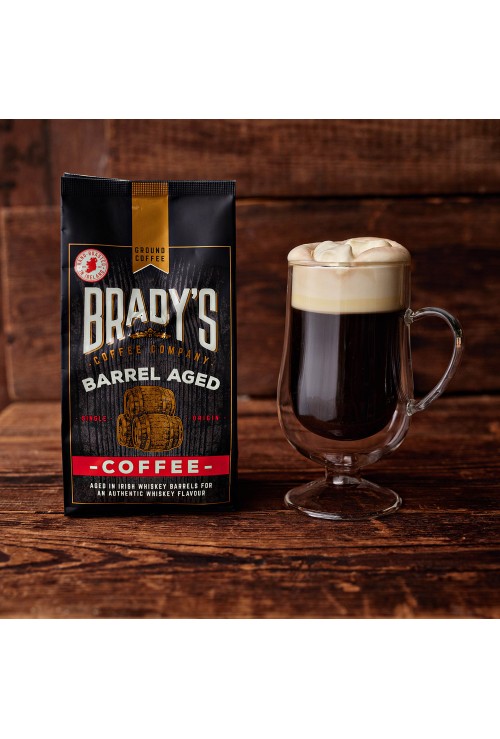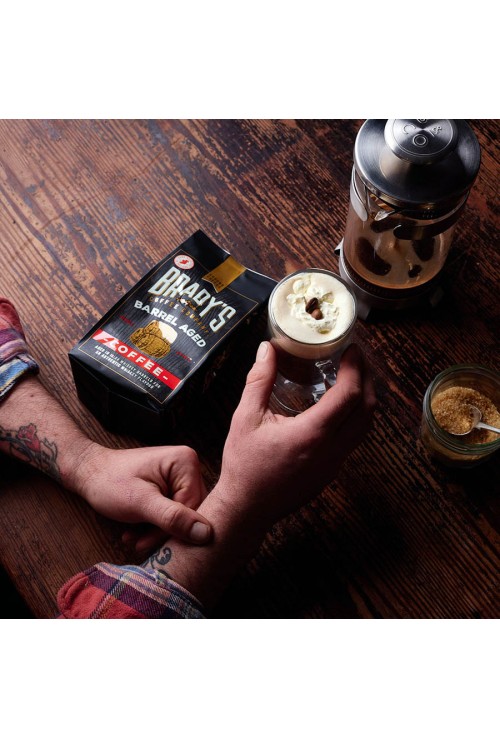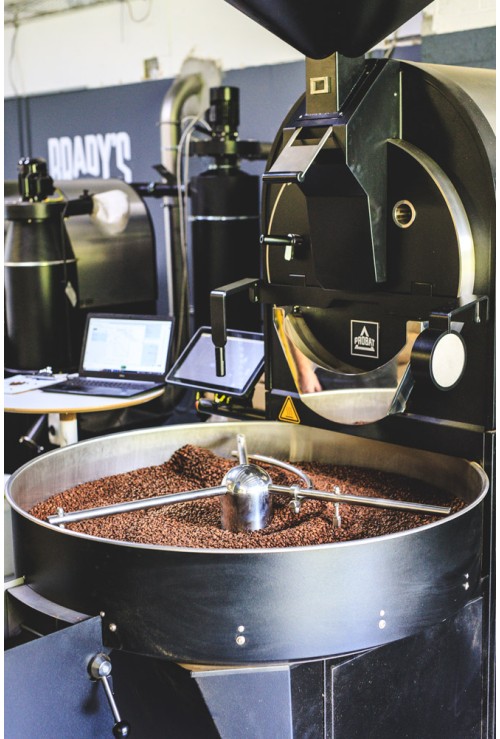 Brady's Coffee Barrel Aged Irish Whiskey Coffee 227g Ground Coffee
Brady's Coffee Barrel Aged Irish Whiskey Coffee 227g Ground Coffee
Brady's Coffee Barrel Aged Irish Whiskey Coffee 227g Whole Bean
Contains 227g Whole Bean Coffee
Please note due to the production process involved in making our Barrel Aged Coffee we can not always guarantee the coffee is available.
Whiskey & Coffee are a classic combination, barrel aging the coffee is the best process to combine these two great flavours.
Our barrel aged coffee is matured in the highest quality oak barrels that were once used to produce some of Ireland's finest Whiskeys.
Using top grade green beans, we age them in barrels, rolling them every day for weeks, to infuse the whiskey flavour into the beans, before finally roasting them in small batches to ensure a perfect medium roast.
The result is a smooth cup of coffee, with a distinctive whiskey finish, ideal for after dinner or as the base for the perfect Irish Coffee or even a Cold Brew.
This coffee is best served in a cafetiere, pour over or drip filter. Please note there is no alcohol in this product.
Stock:

In Stock

Model:

CB005

SKU:

CB005

Brady's Coffee