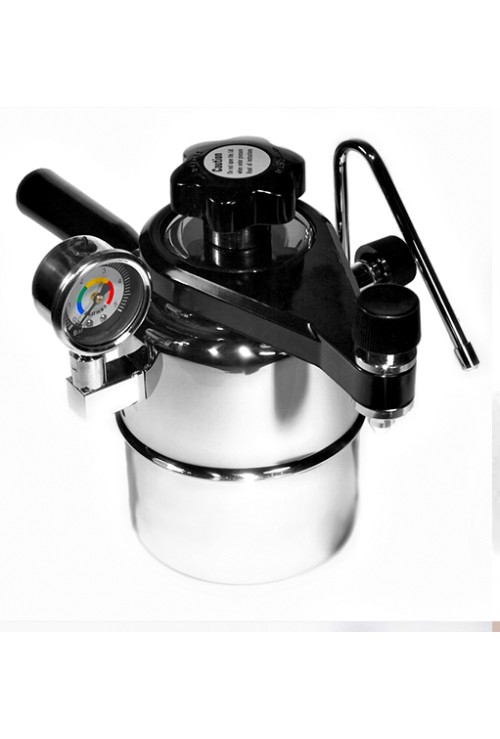 Bellman CX-25P Espresso & Latte Maker.
Bellman CX-25P Espresso & Latte Maker.
We are delighted to stock the new Bellman Stove top espresso/latte maker.
The Bellman Espresso Maker gives you the ability to make top end espresso based drinks at home. As well as making beautiful smooth espresso the Bellman main party trick is cafe quality foamy milk, smooth and delicious.
The pressure gauge allows you to control the pressure when making a shot to ensure properly extracted espresso every time.
The steam wand allows for silky smooth milk for cafe quality flat whites, or frothy cappuccinos.
While the bellman requires time and effort to learn how to best use it, the results are worth the effort. have a read of your guide HERE
Do not operate at excessive pressures, There is a safety release valve but this should not be used to indicate the unit is ready.
Suitable for Induction, electric and gas stove tops. Also, prefect for camping!
How To use
Fill up with water to your desired level.
Add coffee, a measuring scoop is supplied.
As the gauge is about to read green start to pour your espresso, keep the pressure at the start of green until you have finished pouring your espresso. You may need to remove for the heat during the process to maintain the level
One done put the Bellman back onto your heat source until the gauge is at the top of the green zone, at this point you are ready to froth your milk. Use the stream wand to froth your milk, best to use a proper jug.
The Bellman suits a more experienced coffee enthusiast, please read our guide before making a purchase HERE
Stock:

In Stock

Model:

CX-25P

SKU:

CX-25P

Bellman International