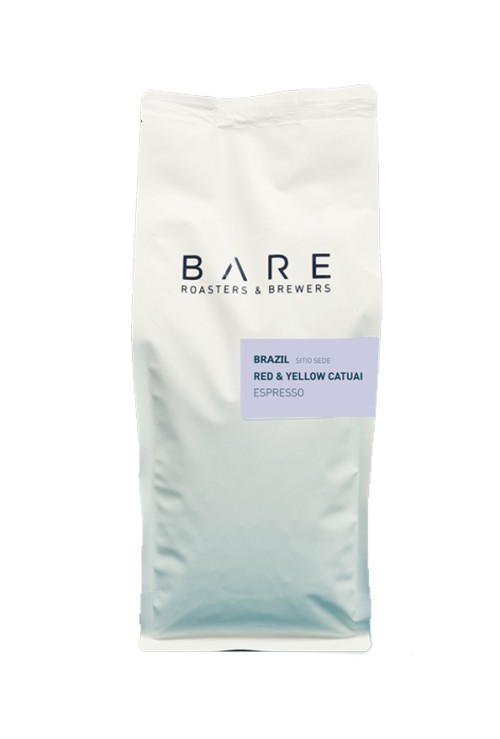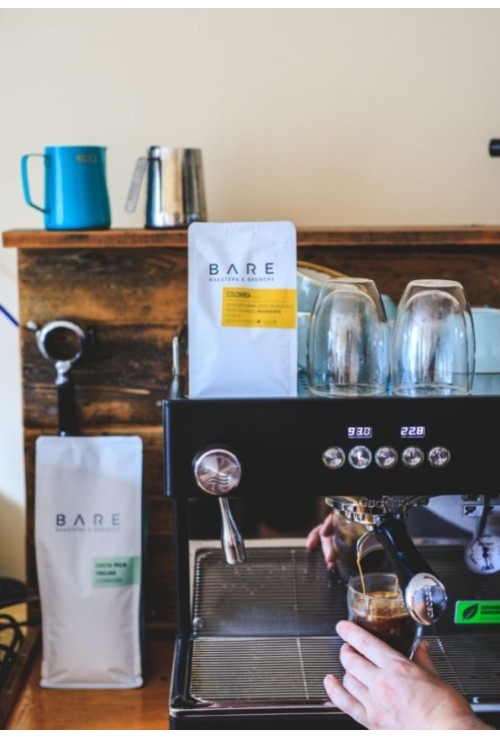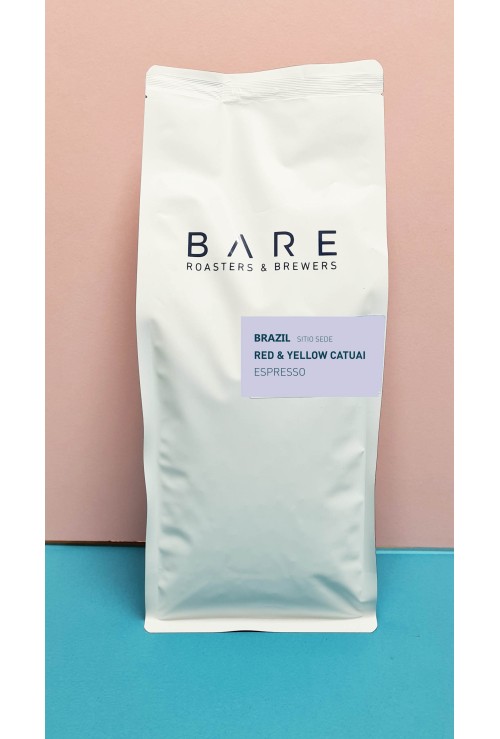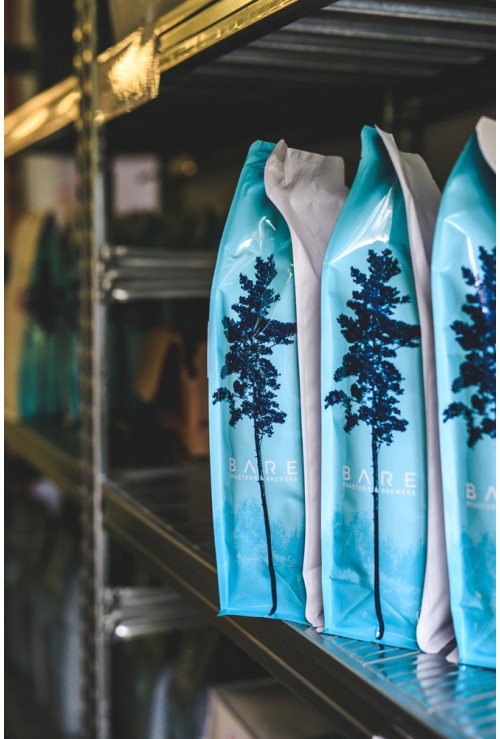 Bare Coffee Roasters Brazil Sito Sede 1KG
Bare Coffee Roasters Brazil Sito Sede 1KG
Roast; Medium Espresso Roast/ Omni Roast
Process; Natural
Variety; Red & Yellow Catuai
Altitude: 1150
Cupping Score 86.5
Profile: Delicate with notes of Citrus fruits, clean and Balanced with chocolate finish.
Location: Caldas Volcanic Region
Farm:
Delcy Franco, Fabio Jose's Father, was the one who started coffee farming in the family after learning from previous generations. Fabio started working with his brother and when he got married, he started his own cultivation. All the coffees harvested at Sitio Side are hand picked due to it's mountainous terrain. Fabio Jose became a member of the local Co-Operative in 2020.
Very quickly after joining he reaped the benefits and had some good results with his coffees. His coffee was nominated in a speciality programme, one of the coffees was graded at 87pts and won ninth place in the programmes competition. Fabio now plans to invest more in his farm in order to have consistency in the production of speciality coffee year after year. His infrastructure currently has a patio and a box dryer. His wife, Juliana produces handcrafted goods and during harvest she works drying the beans with the help of the couples daughter, Izadora, who intends to follow in her parents footsteps
Please Note Espresso Grind; As all espresso machines are different, we cannot guarantee a correct grind. We grind for a standard domestic espresso machine
Stock:

In Stock

Model:

BARESITOSEDE1KG

Bare Coffee Roasters & Brewers