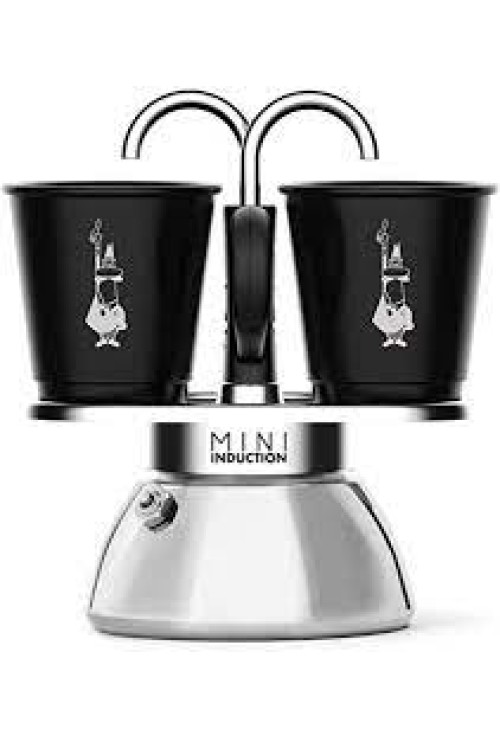 Bialetti Mini Express 2 Cup Induction Black Incl 2 Cups
Bialetti Mini Express 2 Cup Induction Black Incl 2 Cups
Mini Express Induction is the original coffee maker, for induction hobs, which not only prepares a good Bialetti coffee, but serves it directly into two cups that heat up, thanks to the special aluminium support plate, with the gentle heat of the moka pot.
Bialetti Mini Express Induction, with its original design, is an invitation to enjoy a cosy moment with the person you love.
How To Use
4. Fill the funnel fi lter with ground coffee for Moka, without pressing it down, taking care not to leave coffe
1. Remove the cup support base (upper part of the coffee maker) and, without forcing the column, rotate clockwise the heater (lower part of the coffee maker)
2. Fill the heater with cold water without exceeding the opening of the safety valve level.
3. Insert the funnel fi lter into the heater.e powder on the rim of the coffee maker.
5. Assemble the cup support base on the heater, by rotating the heater counterclockwise, and tighten well, without pressing too much and avoiding to force the column.
6. Put the coffee maker on the heat source with the cups underneath the column on the cup support base. In case of flame, make sure that it does not go beyond the rim of the coffee maker. In case of induction/electric/ceramic glass plate, do not use the highest heat.
Stock:

In Stock

Model:

7310

Bialetti Industrie