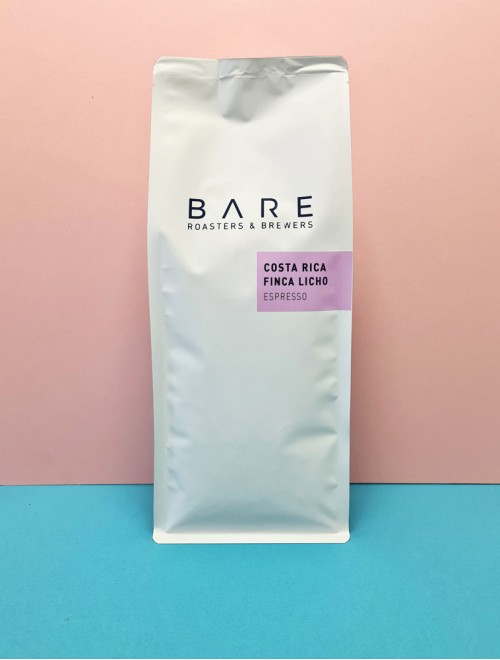 Bare Coffee Roasters Costa Rica Finca Licho 1KG
Bare Coffee Roasters Costa Rica Finca Licho 1KG
Roast; Medium Espresso Roast/ Omni Roast
Process; Natural
Cupping Score 87
Taste Profile; Intense Fruit with a jammy sweetness, boozy edge and lingering acidity.
Finca Licho is owned and run by the Aguilera Brothers, the farm was established in 2006, its located in Naranjo, in
the west Valley. The Aguileras come from a large family, all of whom are involved in coffee as inherited from their
parents. The brothers work the mill and farm themselves with basically no hired labor, other than pickers during the
harvest. With the help of the third generation, they work the mill and drying patios, prune the coffee fields etc all
year round. Finca Licho is 7 Hectares in size and is at an altitude of 1,550 meters.
Please Note Espresso Grind; As all espresso machines are different we can not guarantee a correct grind. We grind for a standard domestic espresso machine.

Stock:

In Stock

Model:

BARECOSTAFINCA

SKU:

BARECOSTAFINCA

Bare Coffee Roasters & Brewers